Home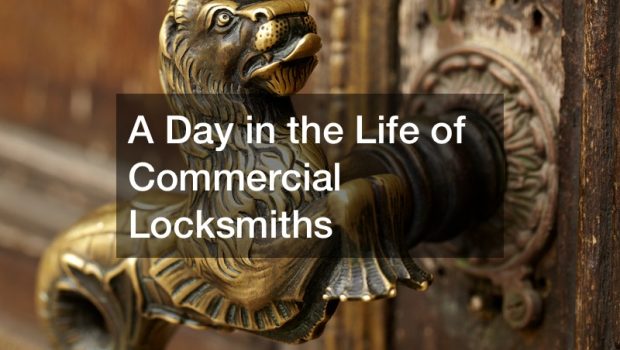 Published on October 2nd, 2023 | by Day Trader
A Day in the Life of Commercial Locksmiths

Locksmiths lead a busy lifestyle that often results in them being on the road, crisscrossing communities, to help folks in need. Sometimes, locksmiths are called when an emergency is unfolding, which certainly can raise the stakes. This is true for both residential and commercial locksmiths. Still, many locksmiths love their job because it can be intellectually stimulating and allows them to make a positive impact on their community.
Just how much of a difference can a locksmith make? Let's put it this way: you'll sometimes have people hugging you or shaking your hand profusely. Why? Most likely, the locksmith got them out of a tough situation.
Obviously, these professionals need to have excellent skills when it comes to picking locks or otherwise getting around security measures. However, locksmiths need many other skills. They're on the road a lot and can rack up hundreds of miles in a day. This means they need to be good drivers.
Customer service is also crucial. Many of the clients are stressed and sometimes they may react poorly. A great commercial locksmith can help folks get past stress and anxiety. Also, anyone who enters this field needs to get comfortable working in front of an audience. Picking locks can be intriguing and there's a good chance you'll have folks looking over your shoulder, trying to understand the secrets of your trade.
.