Business broker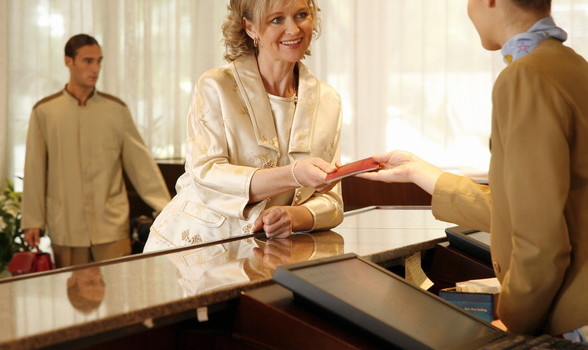 Published on January 5th, 2018 | by Day Trader
Planning to Sell Your Business? Contact a Business Broker for a Consultation

Currently, there are approximately 28 million small businesses operating within the United States. Given this, a substantial percentage of these businesses may be available for sale. While some of these small businesses may prove to be sound investments, others may not be. This is just one of the many reasons why it's important to consult with a business broker and learn more about the business valuation process and obtain other relevant information.

The Three Approaches to Business Valuation
Since business valuations tend to be an integral aspect of the selling and buying process, it makes good business sense to go through this exercise with a business broker. There are several reasons why having a business evaluation can be beneficial for both the seller and the buyer. It is basically an attempt to estimate a company's current value as well as its potential to bring in future cash flow.

There are three methods that are utilized to conduct a business valuation. The specific method, or approach, will be determined by a variety of factors. In some instances, all three of the following approaches may be considered as beneficial in order for a buyer and seller to make a final determination:
The asset-based approach
The earning-value approach
The market-value approach
Business Sales and the Importance of Consulting With Professionals
When planning to sell their businesses, some owners may inform or otherwise consult with family members, business associates, and attorneys. In other situations, however, they may not engage in any type of discussion. According to a 2014 survey with business owners, 32% of the participating owners hadn't engaged in prior discussions with their spouses or additional family members. Furthermore, the survey also revealed that just 13% had actually discussed their plans with an attorney. While the reasons for this will vary, of course, selling their business can be a significant step for many owners. Due to this, having the benefit of professional counsel is usually advised.

Business Sales in 2016
In 2016 alone, there were 7,842 small businesses sold, as reported by the BizBuySell.com insight report. When any one business is listed for sale, there are usually 15 prospective buyers. It's interesting to note, however, that 63% of the business brokers that participated in a survey stated that there were more businesses for sale in 2016 than there were qualified buyers.

Even though there were more businesses for sale than there were qualified buyers, the ones that did sell during 2016 experienced business growth, according to the aforementioned report. Data shows that the new owners experienced a 5.2% increase in revenue and a 5.4% increase in cash flow since the prior year.

Challenges Faced by Small Businesses
The National Association of Small Businesses released a recent report that addressed the challenges faced by small businesses. The report revealed that these were the top three challenges:
The country's economic uncertainty
The cost of health insurance benefits
The decline in customer spending
Given the above challenges, many business owners may decide that it would be more beneficial to sell rather than continue to own and operate their business. In some instances, these owners may prefer the potential security of working for another company. It's possible that the individuals that sell their business may remain with the company and work for the new owner.

Who is the Ideal Buyer to Sell My Business to? Selling a business may prove to be challenging. When you've been attempting to sell your business and haven't been able to do so yet, you're probably asking the question, "Who is the ideal buyer to sell my business to?" If you discover that you've been asking, "Who is the ideal buyer to sell my business to?" for a considerable amount of time and haven't received the insights you need, then it would be an excellent idea to schedule a consultation with a business broker.

When you've deciding to sell your business, finding the right buyer is obviously important. Once you consult with an experienced broker, you will be able to discuss the relevant issues that apply to your specific business. In this way, when you ask, "Who is the ideal buyer to sell my business to?" your broker will be able to advise you accordingly.