Mobile credit card processing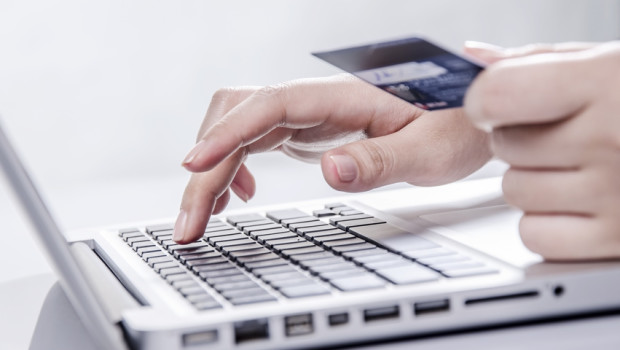 Published on March 30th, 2017 | by Day Trader
Four Tips for Choosing a Credit Card Processing Company

If you have any business in the world, one thing you have to factor in is online credit card payment processing. It is more likely that a customer will seek out your service and pay for it online than in person, and certainly not with cash.


The thing about choosing a online credit card payment processing system is that this just can't be a decision you make through trial and error. Your credit card processing software is your bread and butter. If it's unreliable, it could cost you big bucks. If the credit card software you choose has a data breach because they didn't take cyber security seriously, it could destroy your business's reputation (because, in your customers' eyes, it was you who was lackadaisical with their sensitive financial information).If the online credit card payment processing provider isn't vendor-friendly for disputes and charge backs, you could bleed money from customer scams. This is why we urge you to consider our tips for choosing a merchant processing company before making a choice.


Four Tips for Choosing a Credit Card Processing Company
Security is everything.

Unless you live under a rock, you know what a serious blow the data breach against Target in 2014 was, and against Sony in 2015. These are multi-billion dollar corporations that were basically brought to their knees because hackers were able to get through their security precautions and intercept their client's data. And you aren't a multi-billion dollar company that has padding to bounce back in such a devastating scenario.


While looking for a online payment processing provider, you need to pay close attention to what their protocols are. When asked the payment processing provider should be armed with information about end-to-end encryption and 24 hour monitoring among other security best practices. This will ensure that your customer's information and your business is protected.




You want a vendor-centric payment processor.

Since most online credit card payment processing providers mostly deal with card-not-present transactions, there are a whole host of scams that the less-than-noble clientele come up with. Maybe they'll place an order and pay, so you send them the merchandise, and then they'll dispute the charge claiming they never placed the order to begin with. Maybe they'll say they never got the merchandise. Whatever the scam, in many cases, if you use a payment processor who isn't vendor-centric, they can just reverse the charge, and you have to eat the cost.


In your hunt for a payment processing provider, research what other businesses say about the processor's charge back policy. Sometimes mistakes happen, there are situations where no one wins, but if you see a regular complaint about losing money through charge backs, it's a sign that you could have the same issue.




Good customer service is paramount.

There are occasions that you might need to call on your payment provider's customer service for assistance. If there's a technical issue, or a charge hasn't done what its supposed to, you need answers immediately. The last thing you want in the middle of a chaotic payment problem is to be stuck on hold for three eternities, just to get through to a representative who is painting their nails on the other end and does not personally give a care about your business's well-being.


Before choosing a payment processing company, make sure to test out their customer service line. Give them a call a few times and ask a list of questions. Ask the same question to each representative. You want to see that everyone you talk to is eager to help you, and that the answers you get from each rep is consistent.




Calculate their piece of the pie.

Some payment processing services charge a percentage of the dollars that they process for you. Some providers charge a flat fee per month or for each transaction. Some providers charge a flat fee and a certain percentage. The best setup for you depends on the nature of your business. If you tend to have only a few, really large transactions per month, you might benefit from a flat rate. If you have hundreds of small transactions, you might benefit from a provider who charges a percentage. Do the math before you sign the line.
Do you have questions? Share below!